Beatties gives you the tips and tools to be your best at work.
We help you…
Be productive.
Be bold.
Be creative.
Be connected.
Be efficient.
Be strategic.
Be healthy.
And be yourself.
We put
relationships

first.

We aren't in this to sell cheap pens. We want to provide everything for your office—advice, products and services—today, tomorrow and for years to come. That means forming strong relationships with our customers, suppliers and each other.
Just say "I do."
Theresa used to be a wedding planner, which makes sense when you see what good care she takes of her clients, and how hands-on she is with big projects from start to finish.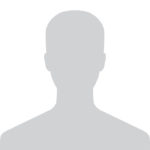 Mary DiFranco
IT Office Manager, Ridley College
BEATTIES CLIENT
We worked with Beatties to switch all our printers to Canon and we couldn't be happier—with the technology, the customer service or the savings. I can call or text Theresa anytime, and when Bob comes along it's like I'm meeting with the CEO (except he's so down-to-earth). Technicians arrive within the hour no questions asked, supplies are automatically dispatched and labelled so they're delivered right to the machine and I'm always talking to a Beatties employee not an overseas call centre. It was a seamless transition for everyone, and we're set to realize huge savings.
Value

is more than low prices.

We want to help you get more done in less time and for less money. That means stocking your preferred items and automating your orders. Helping you source specialty products. Sharing flashes of inspiration. And being a true partner for office renos and equipment renewals. From custom pottery glazes to certified copier servicing, Beatties takes the hard out of work.