HP gives your business a competitive edge.
HP's award-winning printing products and services focus on reliability, security and affordability. Beatties is proud to be an HP Partner and to offer the expert services of HP managed print specialists to our customers. Not only do our specialists help you make your business more efficient and secure, but they help you save money by making recommendations to optimize your print environment and automate and streamline your processes.
We appreciate HP's leadership in the areas of mobility, managed print and security, especially their white papers and innovative campaigns. Researchers can earn a $10,000 reward from HP if they can hack into an HP printer And if you've ever wondered about the importance of printer security, just watch this HP "film" starring Christian Slater and Jonathan Banks (of Breaking Bad fame).
HP acquired Samsung's printer business in late 2017. You can still purchase Samsung printers, toner and software from HP, and Beatties still services Samsung printers with all the love and care we show all our printer brands.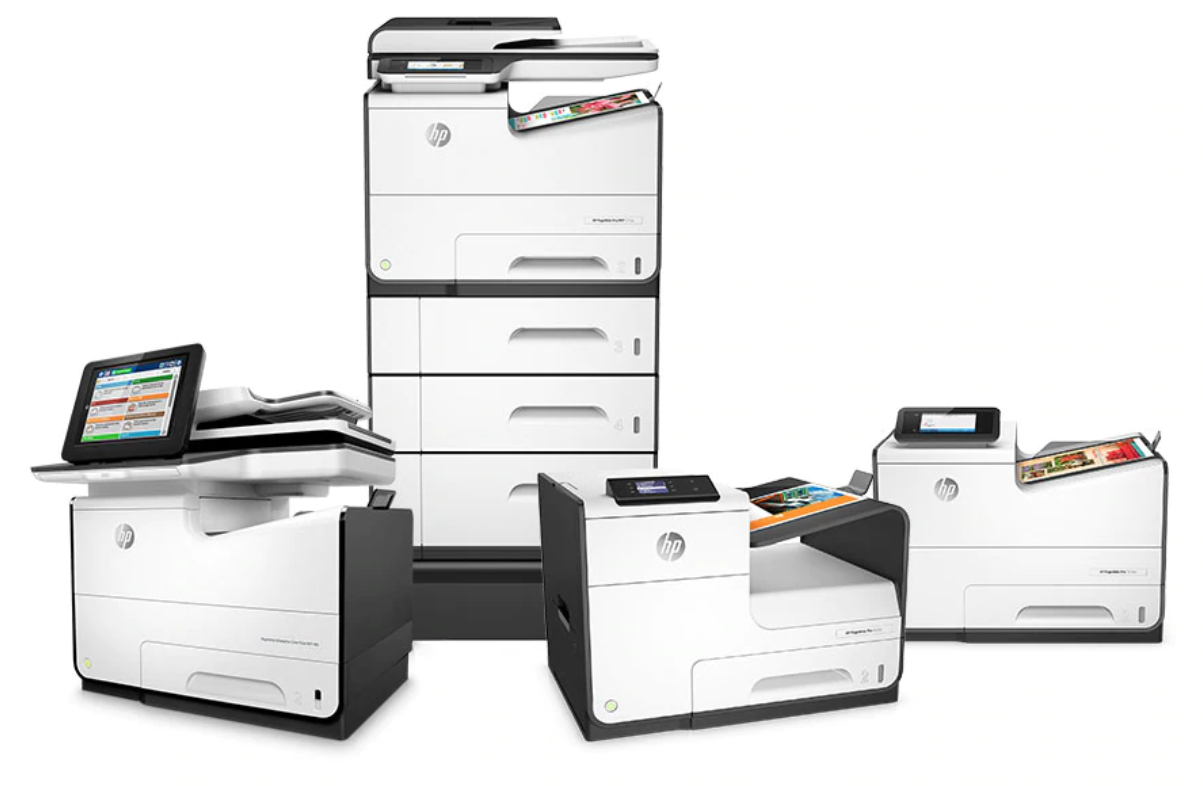 PageWide business printers
PageWide technology prints across the entire page in a single pass, which means unrivalled speed-twice as fast as laser printers. You also get professional colour quality, exceptional security and energy efficiency. And the cost? Up to 40% less per page than laser printers. PageWide printers are available for business printing, web press and large format applications. Perfect for teams of 5 to 15 people printing 6,000 to 7,500 pages a month.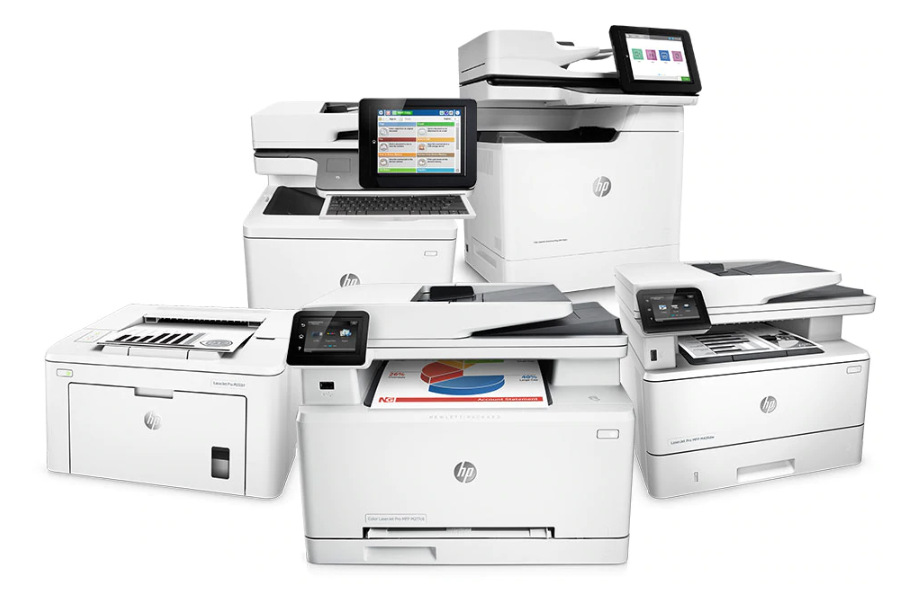 The LaserJet name is synonymous with the 3Ps: performance, productivity and protection. LaserJet Pro printers are perfect for teams of 3 to 10 people printing up to 3,500 pages per month. The Enterprise line is built for teams of 10-30 people printing up to 30,000 pages per month.
When you use HP's business workflow and printing solutions to manage your printer fleet, you reduce IT workload and increase employee productivity. HP offers everything from mobile printing and security to workflow processes and centralized fleet management.