RISO is Japanese for "ideal."
RISO isn't a household name when it comes to printers, but it has a devoted following among those who need extremely reliable, high speed, high volume printers and fast, economical self-publishing. A RISO printer is as durable as a printing press and is an excellent option for print shops that are transitioning from traditional printing presses. RISO is also an excellent choice for mailing houses and direct mail providers that need high performance variable data printing.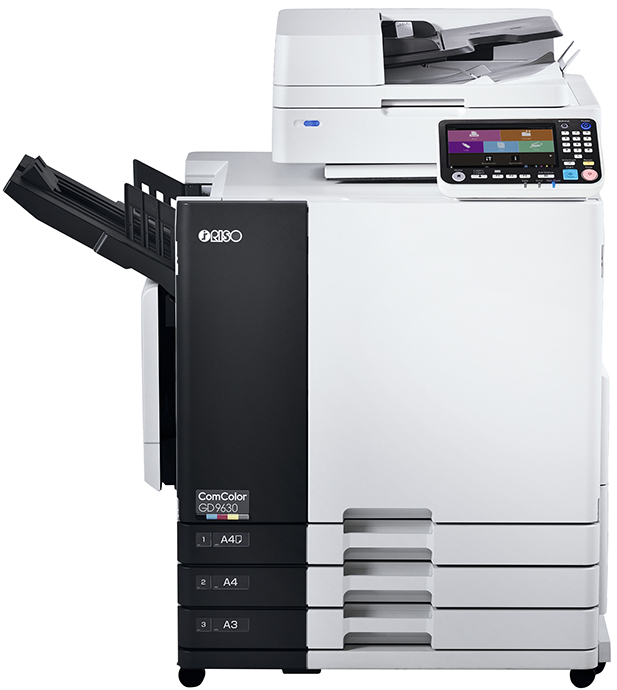 RISO's heavy-duty full-colour inkjet heads are capable of printing variable data print jobs at extremely high speeds and a low cost-per-page. The technology uses less energy, is more reliable and ensures higher quality than laser print technology, particularly when used with plastic and put through mail sorting equipment.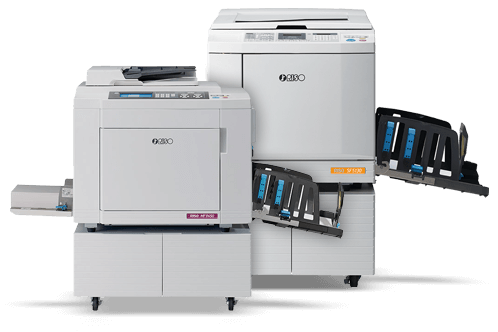 RISO's digital duplicators offer the quality of offset printers at a much lower cost, making small-run desktop publishing and other projects possible in-house. These digital presses can be used for everyday business printing as well as specialized applications such as on-demand forms, labels, business cards and even paper bags!
"When contemplating the purchase of any new equipment it's important to understand the payback...That includes uptime, economics of the printed page, reliability and image quality...The RISO fit the bill in all areas."
-Pete Mier, Director Business Development, OBRIEN Insurance Solutions