After a decade of dreaming (and some careful research), the Town of West Lincoln was ready to reimagine its main office area as a modern, efficient space flexible enough to happily house the majority of its staff members.
"We didn't want to look like we were working out of our garage anymore," jokes chief building officer, Jeff Menard. "It was amazing to see how the project came together so quickly from an empty room full of boxes to a functional space that taxpayers and staff could be proud of. It modernized our office for the future."
Functionality for each 7'x 7' space was a priority, including efficient storage, task lighting, ergonomic fixtures and sound dampening dividers that could double as spots for posting material. Staff went from having nothing but a desk and a chair to private, professional workstations organized into pods.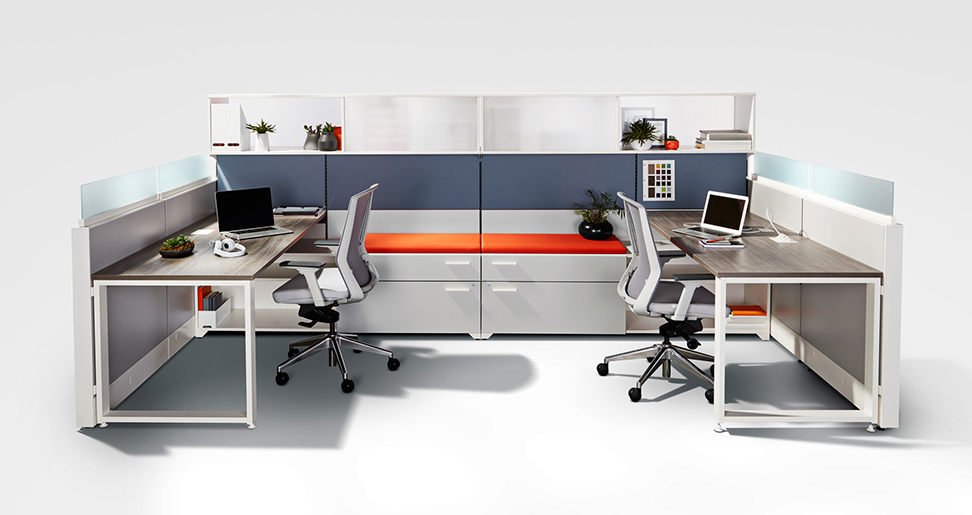 The municipality had identified Tayco as the manufacturer of choice, so Beatties registered the project with Tayco prior to submitting the proposal to secure the best pricing. After winning the bid, we helped refine the design and recommended Human Scale monitor arms and keyboard trays as an excellent ergonomic option. "Before there was any product in the building, Beatties brought in Human Scale to install accessories on an existing desk so staff could see what they were getting and ask questions," Jeff says. "That really sold us on those products."
"So many municipalities go into a project not knowing what they need. We knew open concept wouldn't work for us. If you just say 'I want a desk' and then base it on dollars, you'll get a product that serves a function but not the one you want filled. Think about the people who will use it. It should optimize their work. It's an investment in your staff and it's going to be there for a long time."
- JEFF MENARD, CHIEF BUILDING OFFICER, TOWN OF WEST LINCOLN
The installation of new workstations had to be coordinated with paint and carpet contractors and completed in two days. "Beatties helped us stay on pace because the timeline was so tight," Jeff says. "They were very hands-on through the whole process. Even after 9 p.m. we were working through things. I'd send an email in the moment and read it later and say 'how the heck did they decipher that?' But they understood exactly what I was looking for. There were changes on the fly and they were great at giving advice and keeping everything straight."
Have a similar project and need some help?