When national junk removal company, Just Junk, finally found the right office space for its growing head office and national sales staff, it started the clock on a major office relocation project that resulted in a beautiful, branded space that made everyone happy, from the new hire to the prez.

CLIENT:
Just Junk
SCOPE:
As part of a major office relocation project, completely outfitted a new 3,500 square foot corporate head office and sales centre with new office furniture, including private offices, a lounge area, board room and sales floor.
TIMELINE:
3 months from sign-off to completion
Onsite parking? Check. Natural light? Check. Highway visibility? Board room? More square footage per sales associate? Check. Check. Check.
Just Junk's newly leased space in St. Catharines checked off some of the most important boxes for the company, but much of the project was a blank canvas. The goal? Create a modern office environment that would appeal to sales associates working shifts and managers who had, until the move, been working remotely from home. Budget and timing were important parameters.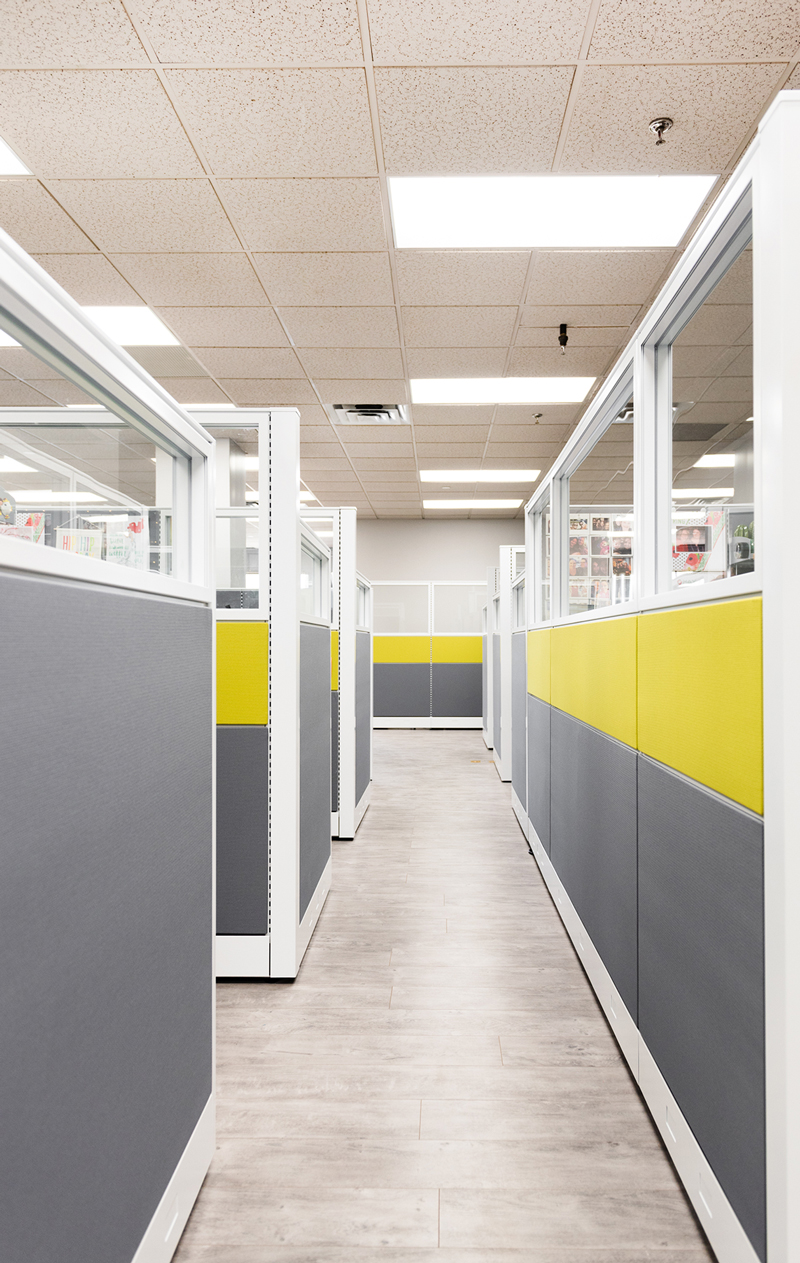 CFO Andrea Bone was put in charge of the project. "I knew exactly what I wanted," she says. "I started with the challenges we had at the old office, then mapped out the solutions on a piece of paper. I had to consider flooring, wall colour, acoustics, light, layout, network wiring and equipment, plus coordinate the move from the old office-all while making sure my regular job got done."
Andrea worked closely with her Beatties account rep and the Beatties workspace designer to turn her 8.5x11 drawing into a map for every aspect of the furniture project. Together they selected furniture pieces from different manufacturers that would meet Just Junk's budget and installation timeline. One cost-saving solution suggested by Beatties was to replace a panel in each cubicle with glass-a solution that also helped achieve Andrea's goal of a light-filled space. Strategic pops of brand colours were important. "At one point Tonya [the Beatties designer] was colouring the drawing by hand so we could bring that design element to life and see if we liked it."
The Beatties team made several visits to the office during construction, which helped identify potential issues before they became problems. When the paint colour turned out to be the wrong hue, the Beatties designer stepped in. "I couldn't have dealt with that at the time," Andrea admits. "I'm really thankful she took that on. She found the right paint colour and got it changed before the furniture was delivered."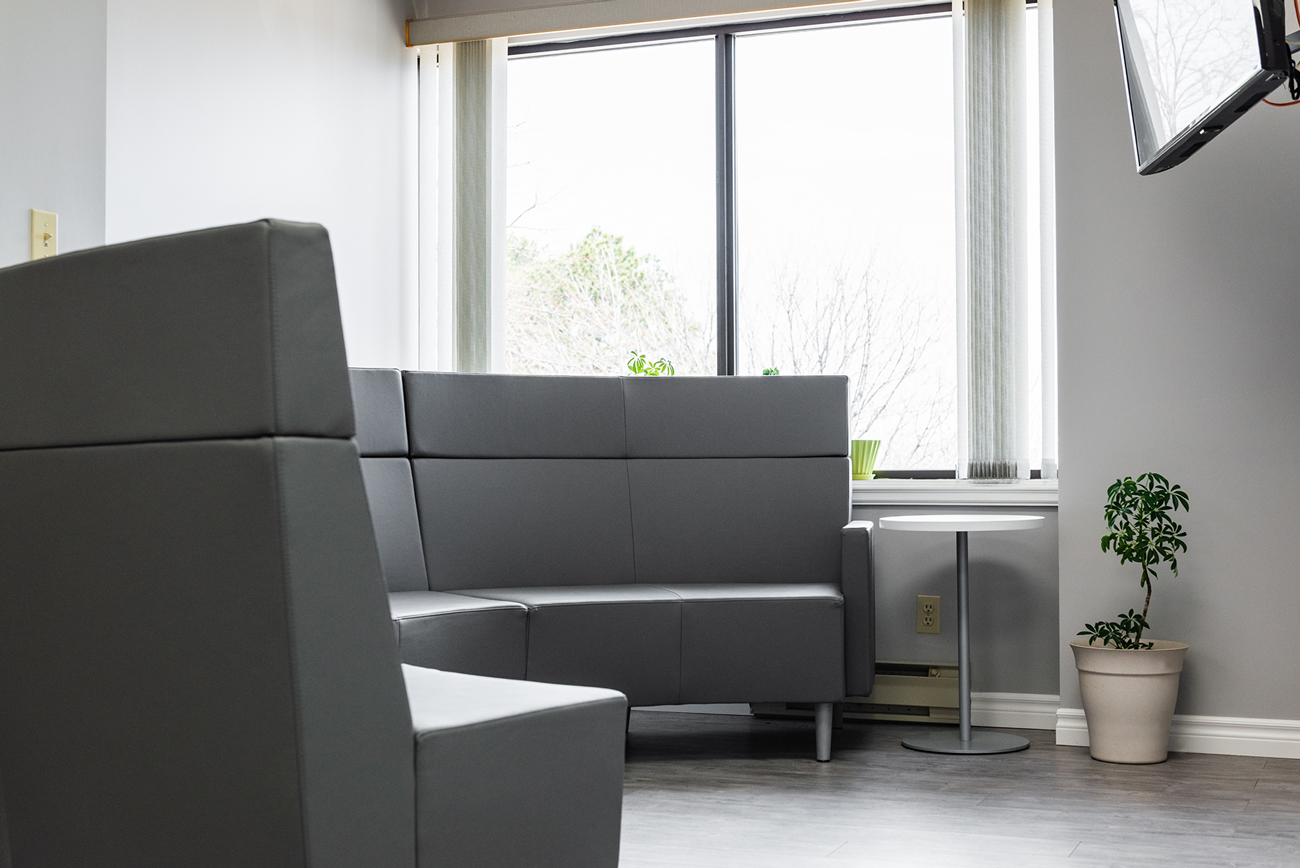 "We'd been looking for the right office space for four or five years. Once we found one that met all the right criteria, the biggest thing was looking past what was already there to envision what could be. I mapped it out on a piece of paper and took it to Beatties. From the first moment we were on the same page. I never looked at any other office furniture vendor, frankly."
- ANDREA BONE, CFO, JUST JUNK
"Beatties and I were a real team," Andrea says. "I had the plan, Tonya had the design and Sandy [the Beatties account rep] knew which furniture pieces to pull in to accomplish it. That kept my stress level down. I thought the furniture part would be stressful, but it wasn't at all."
Asked for her advice for others considering a similar office relocation project, Andrea stresses the need to have a plan and a budget. "I had never been in charge of a project like this," she says. "Being the CFO, I was very conscious of costs. Put the money into things you know will have sustainable value for you. Buy the budget-friendly side chair and invest in the cubicle panels and the desks people will work on every day."
"Every year we host a big event with our franchise partners. This year we stopped in at the new office afterwards to show them-we were so proud of what we'd accomplished. And they were blown away."
- ANDREA BONE, CFO, JUST JUNK