Our moving services are more than just muscle.

Our furniture experts will help you plan your new space, including the design and layout. A 3D rendering assists in visualizing the space, ensuring no stone is left unturned. 

Packing, Labelling & Protection
We'll provide you with bins to pack and label your contents, and you can leave the rest to us. Our office move experts are trained office installers that also move contents. We'll move everything under the sun; just make sure your fridge is cleared out! 

Our skilled movers will transport your contents, furniture, and equipment with care, quickly and efficiently and with minimal disruption to your business.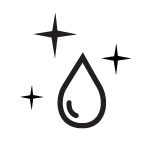 We can help decommission your old space and plan for any surplus assets. Our team will also recycle and dispose of unwanted items in the most economically and environmentally responsible manner possible. 

Configuration & Installation
Our specially trained office installers will assemble and configure your furniture according to your space plan. We do whatever it takes to minimize disruptions and downtime. We'll even mount your TVs for you!
Our 3-Step Process, exclusive to Beatties, simplifies the moving process and allows you to work with a single source to save time and money. 
Our furniture experts have moved big and small companies, and they have all benefited from our 160+ years of experience and industry knowledge.
Whether you're downsizing your space to trim costs or upsizing to expand, you'll want to work with professional full-service movers to minimize disruption to your business. 
1. Pre-Move
The first step of our moving process involves planning, prepping, and packing.
Our furniture experts are trained and experienced in planning and configuring various office layouts. 
We provide proactive communication and project-manage your move to ensure your employees are prepared.
Our team of experts will have you covered with packing and labelling materials, removal of unwanted items, and storage services at your request. 
2. The Big Day
The second step is the big move itself. Our furniture experts are both brawn AND brains and will get you from point A to b point B with minimal disruption and downtime. 
Our experts will handle all of your contents relocation, equipment, appliances, and furniture. 
We ensure the protection of your floors, doors, walls, entrances, exits and elevators. 
We communicate throughout the process and provide regular updates on our progress. 
3. Post-Move
Our moving service goes beyond the truck and manpower to include furniture installation, clean-up, and removal of surplus assets.
Our furniture experts are specially trained to install, configure, and adjust all of your office furniture in its new home. We'll even mount the TVs for you!
We won't leave you with a mess. We'll assist with the clean-up and help recycle or dispose of any surplus assets in the most economically and environmentally-friendly way possible. 
Hit your milestones and keep everyone happy!
Moving can be stressful.
Hit your milestones and keep everyone happy!